Our planet is very diverse, so it is not surprising that we have such beautiful  places to spend  summer time during  vacations. Oceans, seas, lakes and rivers create beautiful beaches for us. Let's get a look at some the most famous  of them.
Tenerife, Canary Islands
… are a Spanish archipelago, which consists of seven major islands, one minor island, and several small islets. They are of volcanic origin and can be found in the North Atlantic Ocean. These islands are located just off the coast of the north-western portion of the African continent/mainland, nearest the political divide of Morocco and Western Sahara. The Canary Islands were formed by the Canary hotspot.  After the Moratoria act passed by the Canarian Parliament in Santa Cruz de Tenerife, no more hotels could be built on the island unless they are classified as 5 star-quality and comprise different services such as golf courses or convention facilities. This act was passed with the goal of improving the standard of tourism service and promoting environmentally conscious development.
Tenerife receives more than 5 million tourists every year; of the Сanary islands, Tenerife is the most popular.
Anse Source d'Argent
Have you ever witnessed pink sand? If not, then you have got to visit the La Digue island in the Seychelles archipelago. Hundreds of photographers visit this beautiful beach only to capture its beauty!
Thanks to the islands' location near the equator, they get frequent and sometimes heavy rainfall, but it is very warm year-round. The island has plenty of accommodation and activities to offer: There are at least twenty guesthouses and hotels, a few restaurants and a dive centre. One can go on a boat trip or a diving trip around La Digue for one day or half a day. You can also go on a hiking trip in the Veuve reserve with a local guide to show you the beauty of La Digue.
Maya Beach
If you are planning to visit Thailand, you must witness the glorious beauty in Ko Phi Phi! The islands feature beaches and clear water that have had their natural beauty protected by national park status. Ko Phi Phi is one of Thailand's most famous destinations for scuba diving and snorkeling, kayaking and other marine recreational activities.
There are no hotels or other type of accommodation on the smaller island Ko Phi Phi Lee. The only opportunity to spend the night on this island is to take a guided tour to Maya Bay and sleep in a tent.
If you are a Leonardo DiCaprio fan, there's a secret that we want to share! The movie "The Beach" used this location for several scenes.
Boracay
…is a small island in the Philippines. Boracay Island and its beaches have received awards from numerous travel publications and agencies and it is most famous for being one of the world's top destinations for relaxation. Boracay was awarded as the 2012 best island in the world from the international travel magazine Travel + Leisure. In 2014, the resort island was at the top of the Best Islands in the World list published by the international magazine Condé Nast Traveler. Last year, the island also headed the magazine's list of Top 10 destinations to watch.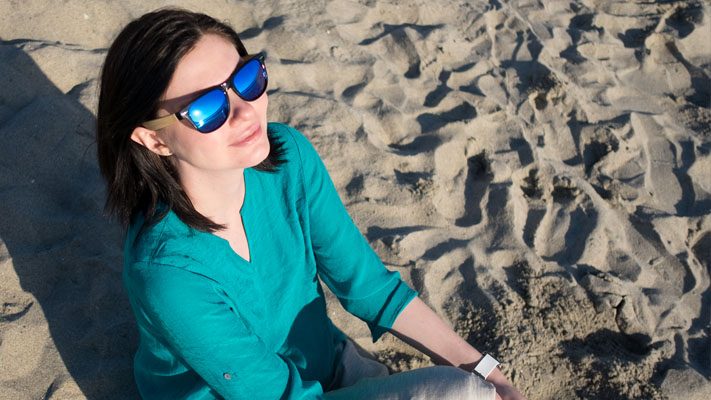 Tropezian
beaches
… are located along the coast in the Baie de Pampelonne, which lies south of Saint-Tropez and east of Ramatuelle. Pampelonne offers a collection of beaches along its five-kilometre shore. Each beach is around thirty metres wide with its own beach hut and private or public tanning area.
Many of the beaches offer windsurfing, sailing and canoeing equipment for rent, while others offer motorized water sports. It can be power boats, jet bikes, water skiing and scuba diving. Some of the private beaches are naturist beaches.
Planning a trip to any of these exotic destinations? Don't forget to pack these essentials!