Let's face it, the '90's are back in style and the mommy jeans and neck chokers are here to stay. At least for 2018, that is. We had a look at the Spring/Summer 2018 runway shows and picked out the top trends in sunglasses.
The (retro) cat-eye. Retro or not, the cat-eye sunglasses are making a come-back on the runways of Louis Vuitton and Prabal Gurung. We found cat eye designs most popular in half frames, like in our own Vegas design, or oversized frames such as the Paris.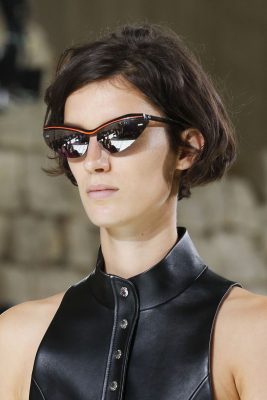 Photo credit: Vogue
Transparent frames. Less is more this season; trends are showing us more skin, and that's the case with sunglasses too. These plastic frames are very popular in translucent white or black designs that easily complement any outfit.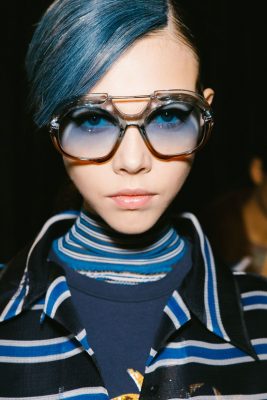 Photo credit: Corey Tenold for Vogue
Reflective lenses. Mirror ad reflective lenses have risen in popularity since 2017. Our very own take on these are designs such as the Laguna Blue and the Paris. We chose blue reflective lenses exclusively because of the clarity that they offer.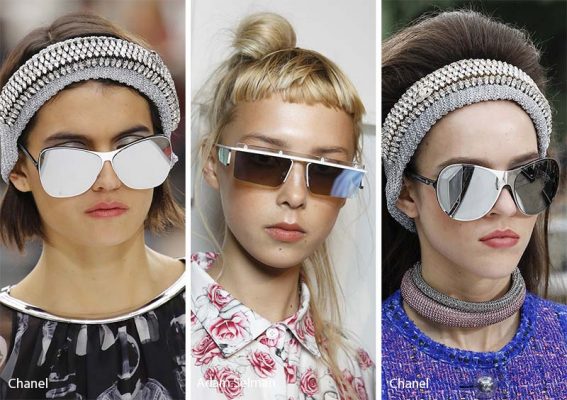 Round frames. Round frames are another reminiscences of the '90s that we all crave for in 2018. Straight from the runways of Miu-Miu, we have our own version in the Del Mar.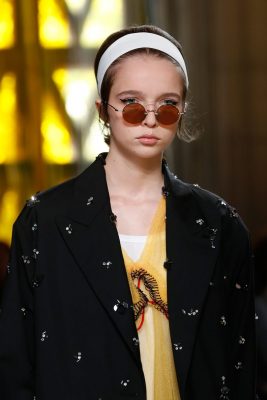 Photo credit: Vogue
2018 may blend the new with the old, but ultimately it is about getting outside of the comfort zone with bold, exaggerated designs. Find your match in our newest sunglasses collection.