Calling all shopaholics, if you have not paid a visit to the amazing Toronto Designers Market (TDM), you're seriously missing out! TDM is a store that features the beautiful vision of designers and entrepreneurs. Each booth is thoughtfully decorated with local product and displays each brand's, works of art. You will discover cute, bold, and hot finds! 
During my visit to TDM I was not the least bit surprised when all my attention was focused on the lovely jewellery on display. I was, however, stunned by the variety in jewellery styles both casual and party verified. It was so hard to pick favorites, but we really liked Catharsis Toronto, Besseha Jewellery, and Wilkes & Bowens.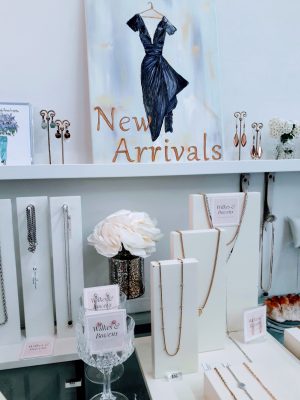 Wilkes and Bowens is known for their use of gold vermeil, a thicker layer of gold that provides a longer lasting colour created using 18kt or 24kt gold. 
Catharsis Toronto is an edgy brand representing Toronto. The brand's name has a deeper meaning—to release your inner turmoil by self expression through art. Their goal is to make individuals feel that they too can have an empowered life by offering powerful art to express themselves.
Besseha (beh-seh-ha) Jewellery is quite different. Mainly featuring minimalist and boho chic designs created with 14kt American gold and sterling silver. Besseha a Moroccan-Arbic word meaning "enjoy" embody the brand's wish for consumers to enjoy Besseha Jewellery.
At TDM you can find any type of apparel and accessories from leather jackets, to vibrant ties. Other captivating apparel brands we found are: Luxfindz, Kwesiya, Xian, Krane, Fate Luxury Goods and Vivid Streetwear.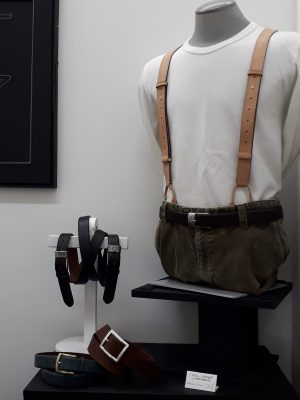 If you like leather, Krane is a handbag and accessories label that has a unique take on modern designs by using leather to create a vintage feel. Similar to Krane, Fate Luxury Goods specialize in using old techniques to create leather accessories such as belts, suspenders and bracelets. By salvaging premium leather the Italian artisans transforms used leather into quality products.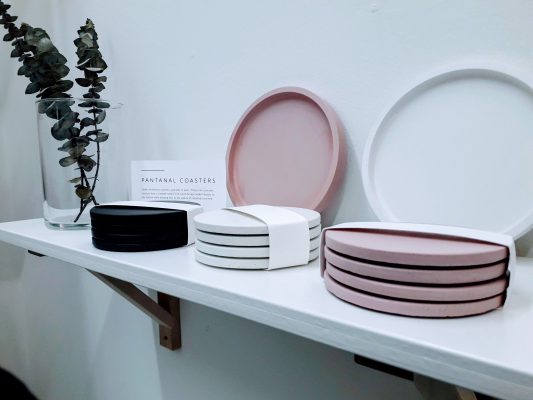 There are so many other brands to discover at TDM, including our own sunglasses! Don't miss the chance to try on our sunglasses and to find the perfect pair! The store is located in the Parkdale Community at 1605 Queen Street West.