Summer is finally here, and with the new season come new  trends! It's time to replace those heavy jackets and winter boots with shorts, t-shirts, and of course sunglasses! Remember, protecting your eyes from the sun's beating rays is just as important as protecting your skin. This Spring/Summer, major fashion houses, such as Balenciaga and Gucci, introduced a vast assortment of new styles while also bringing back some essential classics. From round lenses to rectangular, you can keep up with all of the hot trendy styles the runway has to offer this summer when you shop from our selection of affordable and sustainable bamboo sunglasses.
Rectangular Lenses
Let's face it, it can be very hard to shop for sunglasses. There are so many things to consider! That's why sometimes it is better to just stick to the classics. A chic, and elegant pair of rectangular lens sunglasses is always a safe option. Whether you're dressing to impress, or just taking a stroll through the city, rectangular lenses are guaranteed to be an outfit topper. Our Cuba design would be an excellent choice if you want to stay both simple and stylish this summer.  
Source: Glowsly.com Brand: OFF WHITE
Round Lenses
If you are looking to spice up your outfit one step further, round framed/lens sunglasses are the timeless classic that made their way back into this year's runways. Everyone should have these in their wardrobe during the summer months. Whether you choose to go big or small,  the round shape has so many style references that the outfit possibilities are essentially endless. If this is your shape of choice, then Amevie's Varadero are THE sunglasses for you this summer! With its sleek, transparent frame and blue tinted lenses, these glasses are perfect for those hot beach outings and days out in the city. To top it all off, they are affordable, sustainable AND unisex!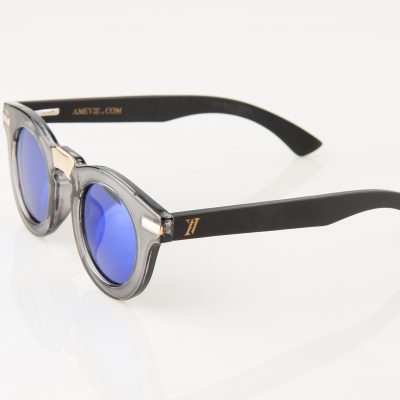 Cat Eyes
For the more fashion forward the Cat Eye frames are back in style this Spring/Summer 2019. Inspired by '80's Parisian fashion, the Paris Noir offers the same semi-thick and luxury look all while being sustainable and affordable. They're also made entirely from bamboo! For a formal event or a casual day, these sunglasses will pair perfectly with any outfit, adding a spark of class that will make you feel like you're strutting your style in… well… Paris!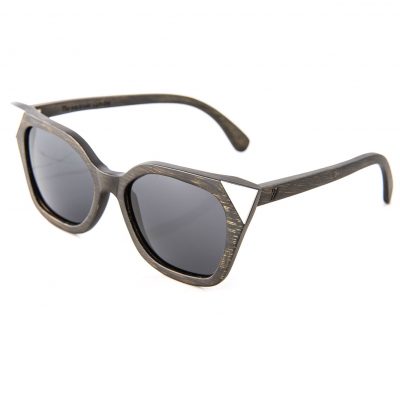 Cover Image credit: @CSmartfx Model: Cory Lee