Sunglasses are an essential part of everyday life and we use them for different purposes. We wear sunglasses to protect our eyes from sunlight and, also, we wear them as important accessories. They can make us feel more confident and elegant, or just complement what we wear. That's why they are available in different creative designs, colors and materials. Sometimes it is hard to keep in touch with all these new trends, so we decided to prepare for you the most popular sunglasses trends that will dominate 2017.
     There is good news for oversized sunglasses lovers! Oversized sunglasses are still rocking. But you should pay attention that wearing these sunglasses depends on the shape of your face. First of all, these sunglasses do not really suit those who have small faces. This is because they will unavoidably cover most of your face covered and instead smaller frame sunglasses will better show off your features. Oversized sunglasses are available in different styles: double rooms, marble frames or colored frames. Famous luxury brands have showcased them on the runway, they appeared at Gucci, Prada, Michael Kors, and Karen Walker shows.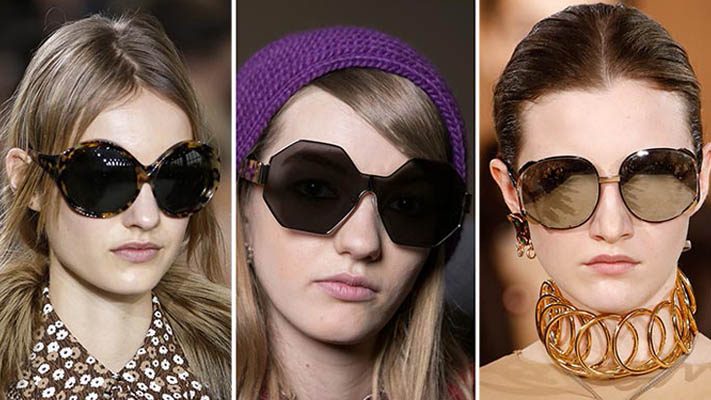 Aviator sunglasses have officially reached cult-level popularity. We think everyone should have at least one pair! Give your collection a reboot with these classic and colorful mirrored styles. Aviator sunglasses appeared in different fashion shows such as Chanel, Opening Ceremony, Kenzo, Roberto Cavali, Carven and more.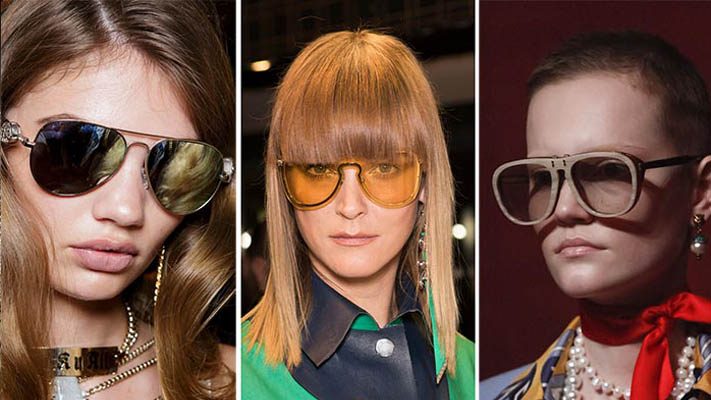 Сat eyes sunglasses are loved by most  women and  and this is why they are presented with new changes every year. Either big or small, with half rims or full, in yellow or blue or black or white, the cat eyes are a top eyewear trend and there is no way to get rid of them. They are just too flattering. Everyone knows this.  In the next year, you will find the cat eye sunglasses with round lenses such as those which appeared at Fendi, Max Mara, and Emporio Armani. And here is a bonus: you can now get them in either full bamboo frame (how hot are these!!) or for a more classic cat-eye look, try these bamboo arm Vegas style sunglasses.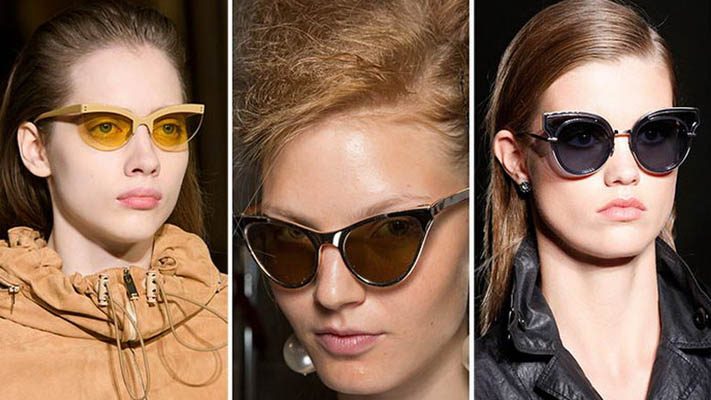 Round sunglasses are a must-have accessory, a cool piece that any fashionable man or woman can use to bring extra points to their outfit.  Round sunglasses for summer 2017 come in super dark lenses or the opposite – light colours, and were seen on many designer runway shows, such as Dries Van Noten, Acne Studios, and Alice + Olivia.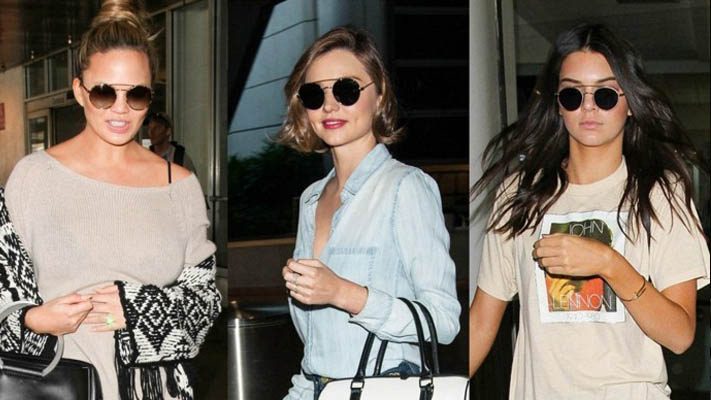 Finally, there is something about sunglasses with lenses hued somewhere between orange and yellow. These sunglasses made a return at the Fall/Winter 2017 Prada show, where yellowed lenses were put into quirky, plastic frames. And then there were the sculpted, flat brims at Loewe's show. Versace, Fendi, Miu Miu, Stella McCartney and nearly every designer out there opted for one yellow hue or another when creating the best in fashionable eyewear for this season. No wonder we were inspired and used colorful reflective lenses like on our Del Mar sunglasses or the Paris and the Laguna Blue. Not only these are super in trend right now, but the light through them takes on a soft and warm hue that just enhances the surroundings natural beauty.